News & Offers
Keep Up to Date with All the Latest OCCAN News and Special Offers!
latest occan news and special offers
Check back often to see what's new in Mazatlan, and what discount or special offer we have ready for you.
Scroll down to also see a list of our featured properties, and put that discount to use!
Also check the Mazatlan Today website for tour and excursion information, city maps, guides, and more! Get excited, there is so much to do and see in Mazatlan!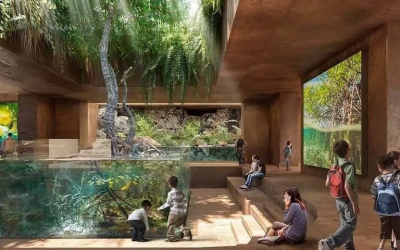 The new Mazatlan Aquarium "Sea of Cortez" is a MUST SEE attraction. The aquarium was designed by Mexican architect, Tatiana Bilbao, whose works often merge geometry with nature. This is an...
read more
View the latest promo codes from OCCAN Properties.
*Promotional codes available to use at checkout.
Casa Buena Vista is a great family home in the Historic Center of Mazatlan. It sits atop the hill known as Cerro de la Vigia in a residential neighborhood. The house is 2 stories, and includes a great roof-top space with Jacuzzi, dining area and loun...
Camino al Mar is Mazatlán's newest luxury development, located in the Golden Zone. This sought-after area is right in the middle of the action in Mazatlán. Beachfront, pool, shopping, restaurants, etc. all right at your door-step! This beautiful c...
Portofino is a beautiful development in Marina Mazatlan. Located right on the beautiful boardwalk, you can watch the boats or the wildlife, enjoy beautiful sunsets, and easily head down to one of the great restaurants below! This condo is located...
The Penthouse at La Paloma sits along the Mazatlan Malecon, and looks-out over the Pacific Ocean. Enjoy views of the islands, the beach, and the action below!<br /><br />La Paloma is a spaceous condo on the 9th and 10th floors of this building. As yo...
Casa de Iguanas is a beautiful home located on a quiet culdesac in one of the most secure and prestigious communities in Mazatlan, El Cid. Homes here are located around the 27-hole championship golf course, spotted with lagoons and wildlife such as b...
Escondido Tower is located along the quiet stretch of beach known as Cerritos beach. It is a 10 minute bus ride into the Golden Zone, or 5 minutes by car or cab. This beautiful condo is located on the 10th floor of the building, and has amazing views...