The new Mazatlan Aquarium "Sea of Cortez" is a MUST SEE attraction. The aquarium was designed by Mexican architect, Tatiana Bilbao, whose works often merge geometry with nature. This is an incredible space, and we believe you must visit the Mazatlan Aquarium!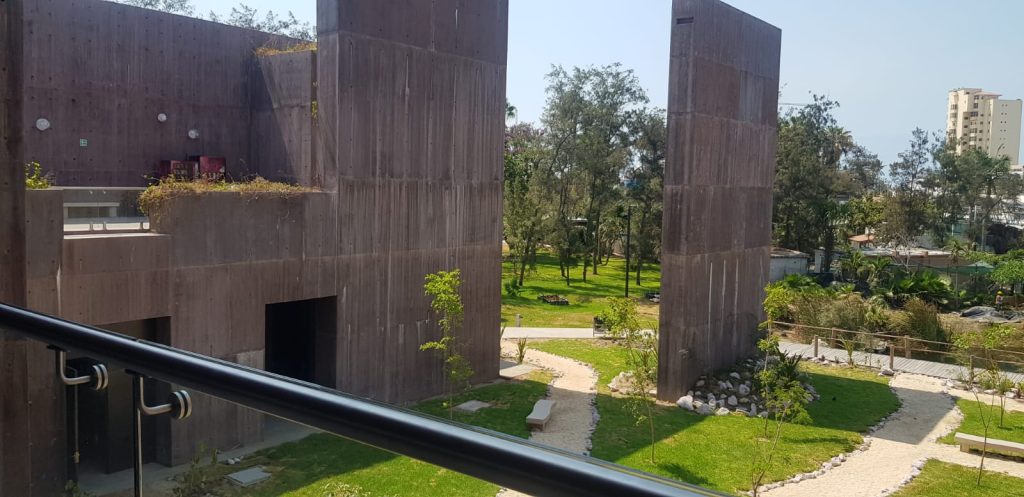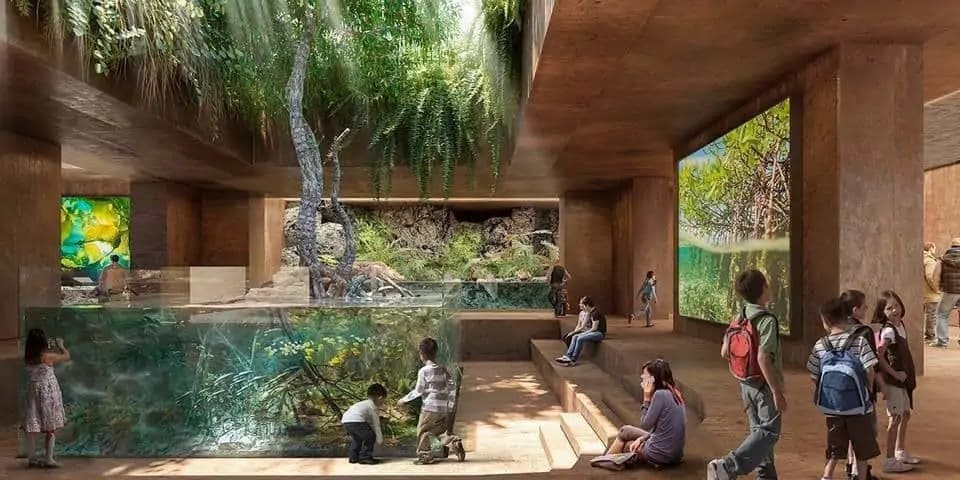 The aquarium houses over 250 marine species and has a 2.8 million-liter main exhibition tank, with a window that is 13 meters wide by 7 meters tall. The facility's floor plan is the largest in Latin America.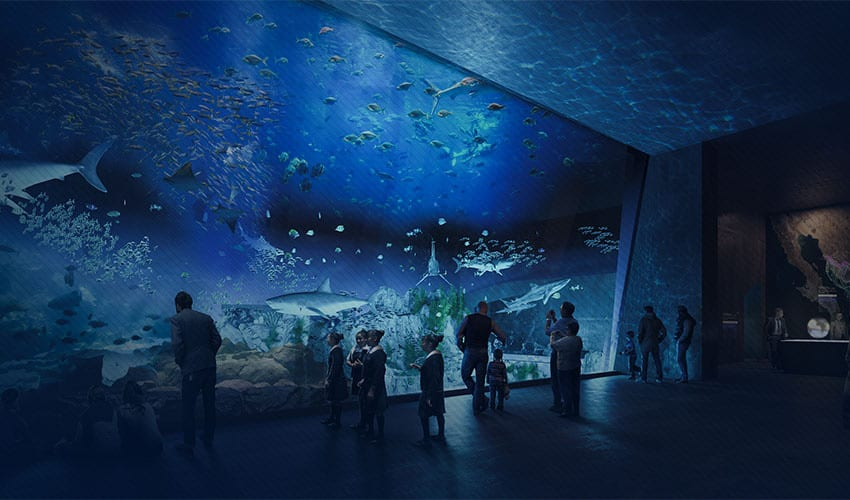 There are so many exciting things to see, and interactive exhibits to take part in. There are representatives in each area, who are there to answer questions, and tell you about the animals.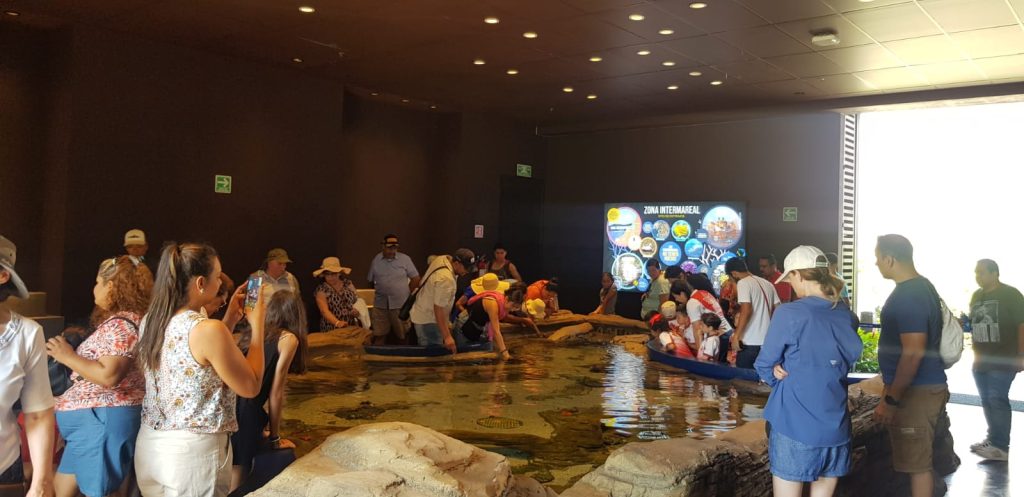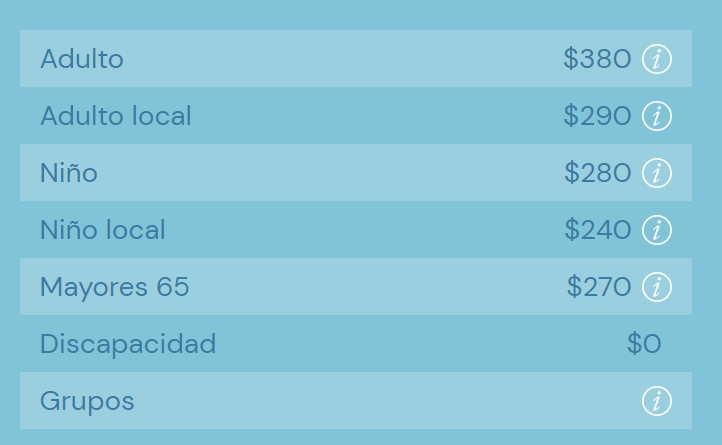 The aquarium is open daily from 10:00am – 6:00pm. Tickets can be purchased online here, or in person at the ticket counter.
Prices listed are in Pesos.
Some of the aquarium's revenue will go toward a research center to preserve biodiversity in the Sea of ​​Cortéz.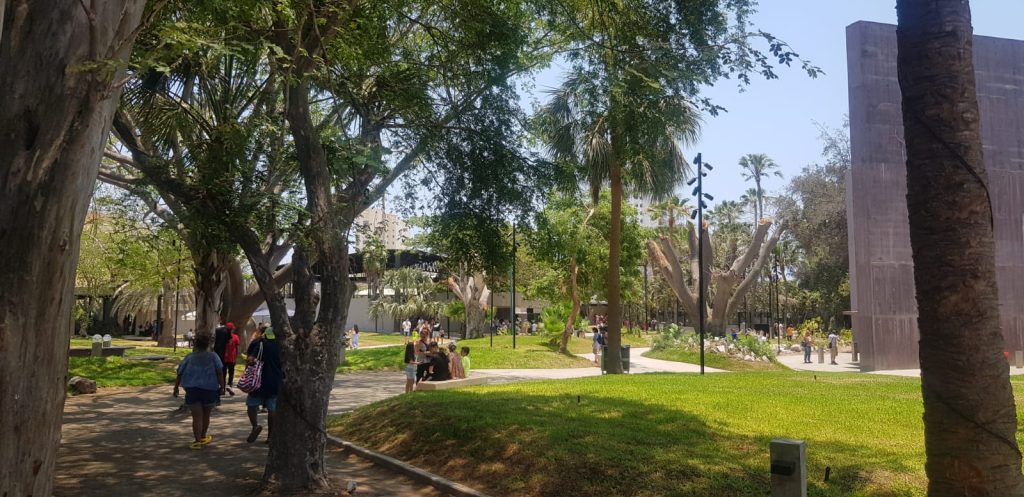 There is no food or drinks (Only Wtaer) allowed into the aquarium, so bring money to purchase lunch at one of the stands in the food court. Currently, there is pizza, frozen yogourt/ice cream, roasted chicken, and Dolce Mami (a local coffee shop/bakery) also serving panini's and small burritos.
There are a few spots around the grounds also selling ice cream, chips and popsicles.
This is a great place to spend the day outside and learing a bit about the biodiversity of Mazatlan and the Sea that surrounds us.
We love Mazatlan, and sharing our experiences with you. Be sure to check-out our other recommendations here.