If you have kids (or don't) and are looking for a super fun, exciting way to spend a day in the sun, then we highly recommend you get your butt over to the Mazagua water park. It is located at the Northern end of the city, just a few hundred meters back from the Cerritos beach. Mazagua is a great place to spend the day!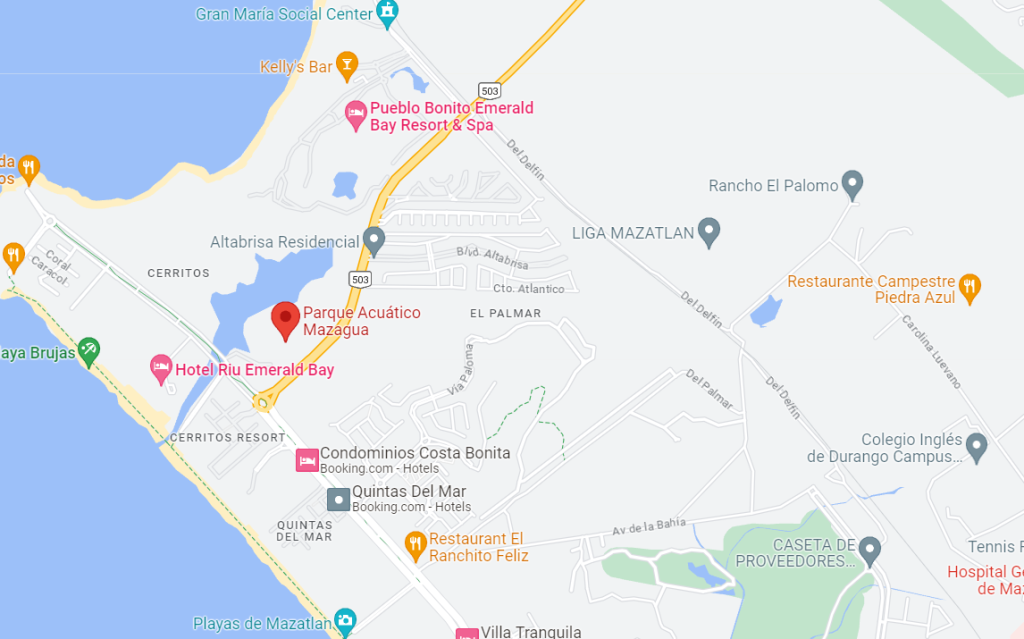 The park is open daily for 10:00am – 6:00pm (CLOSED MONDAY'S), and the cost is $300 Pesos per person.
We suggest getting there early. On a weekend, there will probably be a line of people waiting to get it. It can seem like it is going to be super crowded, but once you get inside the park, it is big and spaceous, and there are several covered areas with tables and chairs, so it doesn't feel too busy at all.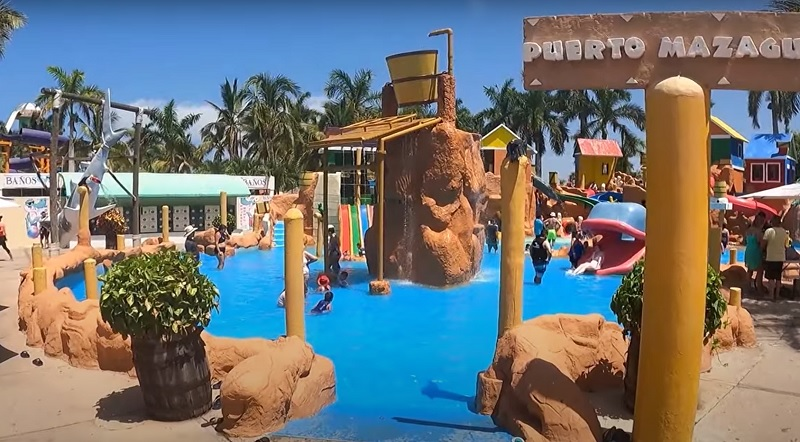 There are lockers available for rent, as well as single and double tubes to use on the slides. We recommend renting both the locker and the tubes. You don't want to be worried about your valuables sitting at your table, so put them in the locker and forget about it. You are there to have fun! And the tubes are needed for many of the slides, and they are super fun, so get a few of those. When you return the tubes, you will get a refund of the deposit you pay on them, in addition to the rental fee.
FOOD. You are allowed to bring in food and drinks, but NO ALCOHOL. We literally saw people there grilling steaks and meat, so go ahead and bring whatever you think you will want to eat. They also have the typical food and drinks available for purchase.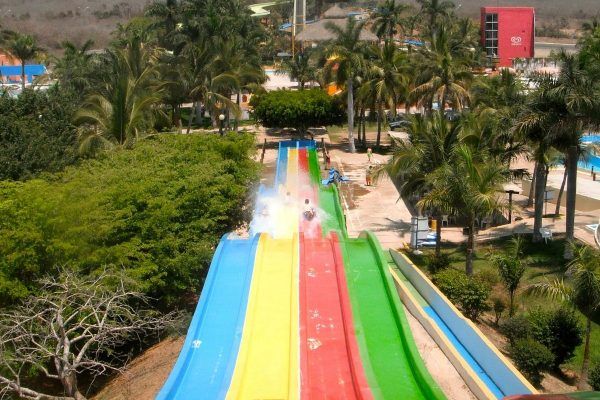 There are several different pools and different slides for people of all ages. The kiddie pool is awesome, and there are many slides and fun figurines for the littles to play on. If that's not enough, there are many other pools to go to. Some of the other pools didn't open until 11:00am, so it seems like the stagger the openings a bit. Some of the slides are only for people ages 11 yrs. and older.
Check-out the Mazagua info and website here.
We have several properties located close to the waterpark in the Cerritos area of town, check them out on our vacation rentals page.
Come to Mazatlan and have some fun!